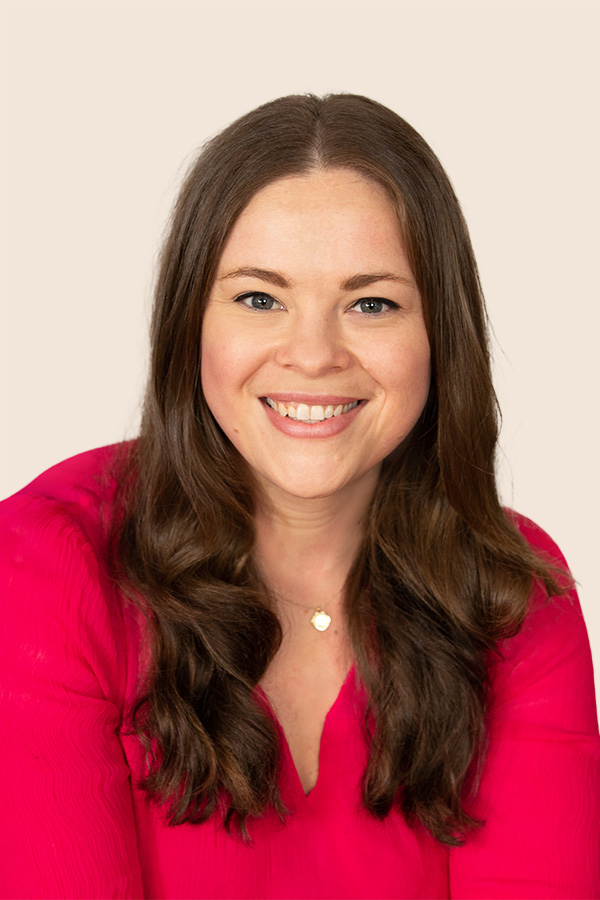 Rosa Langford
Clinical Psychologist
Rosa is a warm and empathetic psychologist who enjoys working with children and young people. Rosa has experience working across a number of different clinical settings, supporting clients to navigate challenges at different ages and stages of their life and development.
Rosa attended the University of Sydney and The Australian Catholic University, obtaining a Master of Psychology (Clinical). Rosa has over a decade of experience working in mental health, and over this time has had the privilege of working with children and their families around assessment and diagnosis, acute mental health support and management, and recovery from trauma.
Rosa provides evidence-based therapies including Cognitive Behaviour Therapy (CBT) and Dialectical Behaviour Therapy (DBT) and tailors her approach to meet the needs of the child/young person. Rosa's approach is informed by attachment theory and play therapy to create a supportive and generative therapeutic environment. Rosa is dedicated to supporting clients to develop their understanding of self, and implement practical strategies for positive change and wellbeing.
Rosa is experienced in the administration of cognitive assessments (WISC and WIAT), and is also trained to conduct behavioural, developmental and diagnostic assessments, and create Behaviour Support Plans to be used at home and educational settings. Rosa is committed to creating a safe and comfortable assessment environment for the child/young person.
Rosa has a special interest in working with children and young people who are experiencing emotional, social and behavioural challenges related to anxiety, grief and loss, trauma, ADHD and Autism. Rosa supports clients with treatments and/or assessments for the following presentations:
Anxiety and worry
Grief and loss
Trauma and stress
Depression and low mood
ADHD
Autism spectrum disorders
Children in foster care
Children exposed to family and domestic violence
Rosa recognises that a collaborative approach is key to the success of the therapeutic intervention for the child/young person. As such, Rosa is committed to building collaborative relationships with their care team, connecting with their teachers, treating doctors and other important people in the child's life.
Latest from Rosa Langford