Jeff and Anna are typical of many couples who seek sex therapy. In the early days of their relationship, they had similar levels of sexual desire and both found sex enjoyable. Once they started living together, Anna noticed her interest in sex changing. It definitely plummeted once the children came along. Now, Jeff complains that Anna never feels like sex and Anna complains that sex is all Jeff thinks about in their relationship. Sound familiar?
Desire discrepancy, also known as mismatched libidos, is the most common cause of distress in a sexual relationship. Fuelled by an exhilarating mix of hormones that are released during the early stage of a relationship, sexual attraction and desire make it easier for the less interested partner to respond either with genuine enthusiasm or with a willingness to please the other. Once the honeymoon phase of the relationship is over, couples may find that the differences in their expectations begin to create tension between them.
Conflict usually begins when one partner feels unloved or rejected when the other responds with reluctance to his or her sexual advances. This mismatch in wants and needs can lead to partners withdrawing, sulking or becoming critical, angry and abusive.
Sadly, the conflict over sex can take its toll in other areas of the relationship. As the partners' positions become more entrenched, each of them can find it a lot harder to be affectionate and supportive of the other in day-to-day life. Rather than a way of creating intimacy and connection, sex becomes a source of tension and division.
This is where sex therapy can help. While there is no guarantee that every couple with mismatched libidos will resolve their differences, many couples have found that the support of a sex therapist can make it easier for them to understand their own and their partner's sexuality. It can be an important step towards the sex life that they want.
By working through differences in sexual expectations, wants and needs, most couples who have different levels of sexual interest can begin to develop compromises which ultimately lead to a "good enough", mutually satisfying sex life. Of course, this is not always an easy process, but couples who are willing to make the effort usually experience new depths and strengths in their relationship that make the struggle worthwhile.
Want to find out more about sex therapy? Then please, call us to make an appointment with our qualified sex therapist, May Soo, who will assist you and your partner in understanding each other sexually and meeting your sexual goals. Her approach with every client is to provide a non-judgemental, supportive and collaborative environment in which concerns with sexual function, behaviour and/or feelings can be explored with sensitivity and compassion.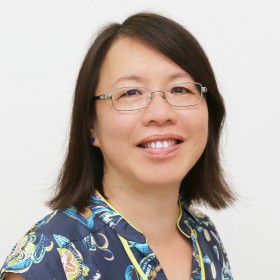 May Soo is a counselling psychologist who has experience working with adults and adolescents in the treatment of depression, anxiety, stress, trauma and anger-related issues. Call RWA psychology for an appointment with May or one of our other psychologists.