High school is a hard process for anyone to go through, especially during year 11 and 12 when young people are faced with tremendous amounts of pressure and stress as they work towards completing their HSC. Although for many this may be the first time that they are experiencing large amounts of stress or more stress than they have normally had to deal with. Stress is the body's reaction to any change that requires an adjustment or response. The body reacts to these changes with physical, mental, and emotional responses.
Signs and Symptoms of HSC Stress
If you are completing your HSC and feel as though you may be experiencing stress, try looking out for the following signs and symptoms:
Having irregular sleeping patterns: This can mean that you notice that you are either sleeping too much or are not able to fall asleep or stay asleep throughout the night.
Low energy and fatigue: Having less energy than you normally have or feeling tired all the time.
Skipping meals or feeling a loss of appetite: Not purposely avoiding meals, but just don't feel like eating.
Deterioration in school performance: You may notice that your grades are dropping, or you are not achieving marks as high as you used to.
Self-doubt: You may notice that you are beginning to doubt yourself, your abilities and your intelligence.
Weight gain or loss: You may notice your weight beginning to fluctuate either from not eating as much as usual or eating a lot more than usual.
Withdrawal: You may not feel like socializing with your family and friends as much as you used to or may not have lost interest in socializing with others.
Increased restlessness and irritability
Anxiety or exam anxiety
What Can Help
Setting up a timetable or study schedule: Setting up a timetable and study schedule can help you keep organised so you know what you need to study and how you can fit it all into your day-to-day activities.
Taking regular breaks: You will need breaks in order to recover from mental stress and cognitive fatigue. You are absorbing a lot of information in very short amounts of time and your brain is trying to retain this information. Try using your timetable to also schedule in breaks to ensure that breaks are taken, and you don't over do it.
Exercise and regular stretches to move the body: It is not good for your body to sit down without much movement for long periods of time. This can cause muscle aches and pains. Make sure you get up to move or stretch every 30 mins to get your blood moving through your body.
Try to Eat a Healthy and Balanced Diet: This involves a diet consisting of protein, carbs and fats to ensure you are getting all the right nutrients. Avoid junk food, sugary foods and binge-eating which can result in a crash of energy.
Getting enough sleep: If you are not getting enough rest you won't be able to study properly. Aim for at least 8-10 hours of sleep a night and let your body get the rest it needs.
Relaxation: Make sure to calm those nerves. You can do this using various breathing/mindfulness smartphone apps such as "Breathe", "Smiling Mind", "Headspace", or "Worry time".
Have a study buddy or join a study group: Having someone to study with will make studying easier, and it will make it more enjoyable as you will have someone to talk to that will enable you to share and release some of the stress that you are feeling.
Do enjoyable activities whilst studying: This could be anything from listening to your favourite music, eating healthy snacks, studying outdoors, or studying next to the family pet!
Reach out for support: Reach out to friends, teachers, the school counsellor, or your parents if you feel as though you need extra support with your studies.
When It Might be a Bigger Issue
If stress is becoming severe and is beginning to impact your mood, your ability to engage in your daily activities and you feel as though you are not coping with it well, it is important to let someone know. You can talk to the school counsellor, your parents, a GP or one of our psychologists here at RWA Psychology - Family Matters.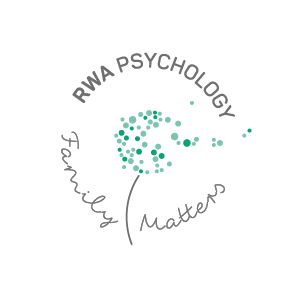 We've tailored the services at RWA Pyschology - Family Matters to all age groups from young children to adolescents and adults - and we have specialists in crisis, short/medium term counselling and longer term psychotherapy.
Call RWA psychology for an appointment with one of our psychologists.