Term 3 has begun, and for year 12 students, this means HSC trials are fast approaching. Whilst we expect this to be a time of some stress and anxiety, there are some who feel it more than others.
The next few months usually see an increase in year 12 students attending RWA Psychology to manage their stress. Some simple practices can help to manage exam anxiety, keep it all in perspective and see you through to the other side.
Here are some things you can do to help you deal with stress:
Get adequate sleep. Make sure you get enough sleep in the days (and weeks!) prior to the exam. Don't stay up all night studying—it can lead to poor concentration and impaired memory retention.
Eat nutritious food. Load up on healthy and well-balanced meals. Reduce sweets and salt, and refrain from eating food with empty calories. Get more protein, especially fish, as it's good for your brain.
Exercise is also very important. Take the time to sweat for at least 20 minutes a day. It will help boost your mood as well as give you more energy.
Relaxation and mindfulness exercises help clear the mind and keeps stress at bay. Breathing exercises, visualization and progressive muscle relaxation are all useful. Visit this page for more information: Mindfulness Exercises.
Your gadgets will only distract you from focusing 100 percent on your studies. Switch off everything to avoid procrastination and for a more productive study session.
Break your study routine into chunks so you don't feel overwhelmed. Reward yourself with small breaks, but stick to your schedule.
You must remember, though: don't let year 12 and study consume your life. A balance between work and play is important. Year 12 and exam results do not define who you are. There is a whole life out there just waiting for you.
For further information on study tips and managing exam stress, visit the following websites:
RWA Psychology's experienced child psychologists are available to discuss any pressing concerns about exam related stress you may have. Call 02 9980 1400 to book an appointment.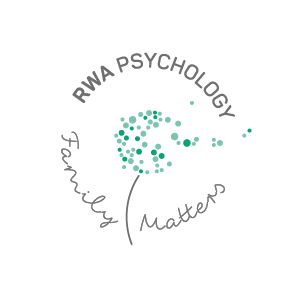 We've tailored the services at RWA Pyschology - Family Matters to all age groups from young children to adolescents and adults - and we have specialists in crisis, short/medium term counselling and longer term psychotherapy.
Call RWA psychology for an appointment with one of our psychologists.