It takes a village to raise a child' is a phrase emphasising the role of family and community in a child's development. What does this phrase mean in the context of teenage boys growing up in Sydney today? And what impact do teachers, parents, siblings, friends, marketers, and public figures have in raising our next generation of men?
The answer is, I think, quite a significant impact. Prime Minister Scott Morrison was asked at the onset of the Coronavirus Pandemic by an ABC journalist – "Are you afraid?" Mr. Morrison replied with an emphatic "No." Perhaps members of our community may have felt comforted by this response. I wonder though, if for our teenage boys, this response may have subtly reinforced a sense that men shouldn't feel afraid.
Young men are constantly presented with the image of men as self-reliant and confident, but equally invulnerable and unemotional. Consider the characters of Ethen Hunt from the Mission Impossible Series, the many James Bonds, and action heroes played by Wayne 'The Rock' Johnson. Consider now the difference between the leading male and female characters in film and TV. In 2020, the men still tend to be pillars of strength while the women cry, display vulnerability, and depend on men to solve their problems. If you watched the Game of Thrones TV series, I wonder what your experience was of seeing blonde Daenerys Targaryen transform from a meek, submissive gift to her husband to an aggressive, unemotional, and powerful Dragon Queen. Withstanding exceptions like this, our teenage boys are still largely seeing women cry, and men save the day. What are our teenage boys learning here about what it means to be a 'good man?'
Psychologists have explored the harm associated with men holding strict and rigid views about what it means to be a man. Recently, there has been increasing interest about more positive and aspirational ways to look at masculinity. We are now increasingly asking, what are the best qualities or traits we would like in the men in our society? It seems that, when asked, we value men who have qualities of being true to themselves, are capable of emotional intimacy, recognise the power of women, are persistent and hard-working, and are caring towards their partners and family. Most people will accept the notion that old fashioned and constrictive views of masculinity are passed down from father to son. What about positive aspects of masculinity? Can more noble ideas about masculinity be passed down to our teenagers? I think that they can.
What then is our role as 'village members' in raising thoughtful and caring men whom we can be proud of? Part of the answer lies with connection and listening.
We can listen for signs that our young men are feeling pressure to 'keep it together' and withhold expression of fear, sadness, anger, or heartfelt need.
We can then connect and normalise and validate this experience.
For men, we can be role models of positive masculinity. We can model a healthy relationship with vulnerability and tell our boys that feeling does not make you any less of a man.
In writing this article, I am reminded of an interview Garry McDonald-TV personality and comedian, gave when interviewed by Beyond Blue about his experience of anxiety. McDonald said the following about his experience of anxiety; 'In the end, you realise that's not where your Manhood is…. you can say that you get anxious, that you get frightened, that something goes awry." After a pause and with tongue firmly in cheek, he added: "and some women even find that to be very attractive."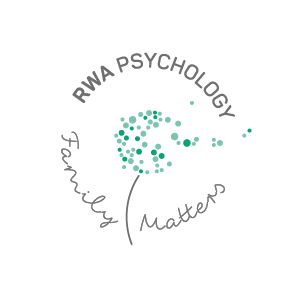 We've tailored the services at RWA Pyschology - Family Matters to all age groups from young children to adolescents and adults - and we have specialists in crisis, short/medium term counselling and longer term psychotherapy.
Call RWA psychology for an appointment with one of our psychologists.