Have you ever been in a position where you:
Have needed to decline a request from a friend or colleague for the sake of your own wellbeing, but have ended up saying yes to their request, only to feel frustrated at yourself for not being stronger?

Have needed to deliver bad news to someone, but have unnecessarily delayed it so long that it was eating away at you?

Have needed to point out a habit or behaviour that someone continues to repeat which is unacceptable, but then you didn't say anything for fear of conflict?
Saying No is Hard — But Important
Carrying out effective action in these situations is often daunting and much easier said than done. Why is this? One common sense theory suggests that when you say no to someone's request or provide someone with bad news, you are in effect making someone's life unpleasant, and potentially setting yourself up for a loss of approval or acceptance from that person. Therefore, in order to give yourself the best chance of being loved and accepted, you may sacrifice your own needs because doing so reduces your anxiety.
But what happens if you sacrifice your own needs over and over again? Commonly, we as psychologists see people who do this become resentful of people who take advantage of their generosity, or become hurt by a lack of appreciation shown in return for their sacrifices.
Saying no or delivering bad news with a sense of dignity and self worth is sometimes the harder choice. This is true not only because it may feel risky, but also because many people don't practice this skill. With practice, it becomes easier to say no when you need to do so. Over time, you can learn that you will be ok and you will cope, even if it feels discomforting in the short term to say no.
Some people find that they benefit from the guidance of a health professional to plan out a sensible and achievable method to get around their personal barriers to saying no. If you would like an excellent resource in this area, I recommend purchasing An Intelligent Life: A Practical Guide to Relationships, Intimacy and Self-esteem by Dr Julian Short. Or if you need professional help, contact RWA Psychology today.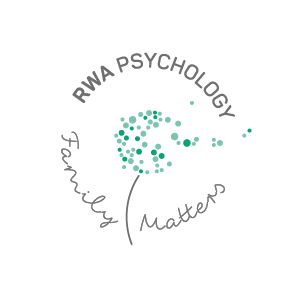 We've tailored the services at RWA Pyschology - Family Matters to all age groups from young children to adolescents and adults - and we have specialists in crisis, short/medium term counselling and longer term psychotherapy.
Call RWA psychology for an appointment with one of our psychologists.