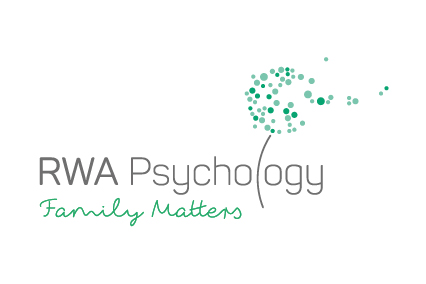 This is a great opportunity for a PERINATAL psychologist who aims to work within the supportive environment of an established psychology practice with a strong perinatal referral base.
About Us
RWA Psychology – Family Matters works with clients across the lifespan. We have clinicians working with children, adolescents, adults, couples and families. We have a strong interest and referral base in perinatal psychology.
We are located in Beecroft where we have beautiful purpose built clinic rooms. Beecroft has a lovely village atmosphere with plentiful coffee shops, is accessible by train and an easy drive from many areas of Sydney.
The Opportunity
We are continuing to grow our team to meet the high demand of our perinatal referral base. This is an opportunity for psychologists experienced in the PERINATAL space to join our team.
The practice has some flexibility with sessions across different days of the week. A strong demand for morning based appointments at present would be ideal for a psychologist with a family, wishing to be back home for after school hours. Availability of a Saturday morning would be desirable.
What we require
You are a practitioner with experience in working with a perinatal population and are passionate about building upon your career working within a practice where you are treated as a fellow clinician. You will be valued for your commitment and contribution. You pride yourself on your clinical skills and this is shown through the results that you achieve with your clients.
Why you would want to join us
Established practice with a strong reputation for client care across diverse areas
Stability and security as the practice has been established for over 20 years with a sound client base
Existing client base ready and waiting for you
Administration fully taken care of by our friendly and efficient administration team and Practice Manager, allowing you to focus on your clinical work.
Flexible working conditions/hours including work from home options
Realistic client loads designed to support healthy practitioners and work/life balance
Attractive remuneration structures to suit your circumstances - both employees and contractors
Well established procedures allowing a professional and enjoyable work space
Opportunity to develop and offer group therapy programs
Opportunities to develop your area of interest
Work culture that encompasses respect, trust, commitment and open communication (including the ability to enjoy those ever important light hearted moments with colleagues to ease our clinical load)
Clinical support, reflective supervision and mentoring
Individual, peer and group supervision as well as professional development opportunities
Professional mentoring with Practice Principal
Work with a team that provides collaboration and communication
We value skills that extend beyond more traditional CBT approaches such as ACT, Dialectical Behaviour Therapy (DBT), Schema Therapy, Narrative Therapy, Mindfulness-based strategies, Psychodynamic, Relational and Attachment focused therapy)
What we are looking for:
Specific training and/or sound experience working with a perinatal population including

supporting parents during preconception, pregnancy, postpartum and early parenting years.
working with parent/infant relationships.
grief and loss in the perinatal period.

The ability to work within a wider presenting population of clients to complement your perinatal client base would be an advantage.
Availability to see clients across at least 2 days per week and at least one evening and/or Saturdays desirable. There will be the capacity to build beyond this if desired.
Minimum 2 years' experience in a clinical setting preferred (However we welcome all enquiries)
Clinical Psychology Registrars with appropriate perinatal experience are encouraged to apply.
Either a Registered Psychologist, Clinical Psychologist, Clinical Registrar OR
Member of AASW (Accredited Mental Health Social Worker - AMHSW)
Clinical flexibility and competence
Active participation in self reflective practice, critical thinking and professional development
A warm and approachable manner with colleagues and clients alike
Self-motivated and organised, with the ability to work both independently and part of a team
Strong verbal, written and organisation skills
For further information please contact Rebecca Wheeler during business hours or email your expressions of interest and CV to admin@rwapsych.com.au 029980 1400