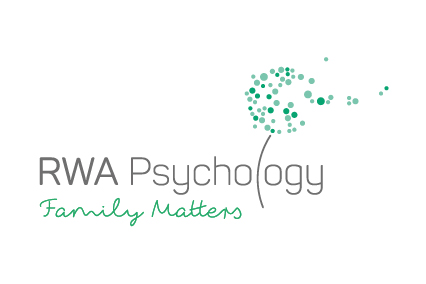 RWA Psychology is based in Sydney's Northern suburbs and provides a supportive and professional environment to allow our psychologists to deliver high levels of client care. Our practice has a team with diverse skillsets including generalists as well as clinicians with special interests in the areas of child and adolescent, perinatal, couple and family therapy.
Our long-established practice continues to grow, and our purpose-built premises support our growth with beautiful, modern, spacious rooms in a convenient village setting with both parking and public transport at the door.
About the role
We are continuing to grow our team to meet the high demand of our referral base. This is an opportunity for clinicians to work within their area of interest and/or enhance their skills in additional clinical presentations, joining a well-established practice.
You are a therapist with passion in your area of interest and are enthusiastic about building upon your career working within a practice where you are treated as a fellow clinician. You will be valued for your commitment and contribution. You pride yourself on your clinical skills and this is shown through the results that you achieve with your clients. You may be an early career clinician who aims to grow and develop within a supportive team.
Working with RWA provides our psychologists with
Established practice with a strong reputation for client care across diverse areas
Stability and security as the practice has been established for over 20 years with a sound client base
Existing client base ready and waiting for you
Administration fully taken care of by our friendly and efficient administration team and Practice Manager, allowing you to focus on your clinical work.
Flexible working conditions/hours including work from home options
Realistic client loads designed to support healthy practitioners and work/life balance
Attractive remuneration structures to suit your circumstances - both employees and contractors
Well established procedures allowing a professional and enjoyable work space
Opportunity to develop and offer group therapy programs
Opportunities to develop your area of interest
Work culture that encompasses respect, trust, commitment and open communication (including the ability to enjoy those ever important light hearted moments with colleagues to ease our clinical load)
Clinical support, reflective supervision and mentoring
Individual, peer and group supervision as well as professional development opportunities
Professional mentoring with Practice Principal
Work with a team that provides collaboration and communication
We value skills that extend beyond more traditional CBT approaches such as ACT, Dialectical Behaviour Therapy (DBT), Schema Therapy, Narrative Therapy, Mindfulness-based strategies, Psychodynamic, Relational and Attachment focused therapy)
About You:
Either a Registered Psychologist, Clinical Psychologist, Clinical Registrar OR
Member of AASW (Accredited Mental Health Social Worker - AMHSW)
Clinical experience in nominated area of interest
Sound skills in clinical assessment, case formulation and evidence-based treatment and a wider range of therapeutic approaches
Clinical flexibility and competence
Active participation in self reflective practice, critical thinking and professional development
A warm and approachable manner with colleagues and clients alike
Self-motivated and organised, with the ability to work both independently and part of a team
Strong verbal, written and organisation skills
Opportunities:
We have opportunities for therapists to work within their area of interest and/or enhance their skills in additional clinical presentations, joining a well-established practice. In particular, we have the following special interest areas available:
Experienced Clinician - We are looking for a mature and skilled clinician comfortable working with adults experiencing presentations such as anxiety & depression, grief & loss, attachment trauma and PTSD.
Perinatal Psychologist: We are continuing to grow our team to meet the high demand of our perinatal referral base. This is an opportunity for psychologists experienced in the PERINATAL space to join our team. If you have an interest in working in this space, then this may be an opportunity to receive specific perinatal mentoring to develop your skills. Hours appropriate for perinatal appointments would well suit a working mum needing to work around child commitments.
Child & Adolescent Psychologist: We have continued strong demand for child and adolescent appointments. This is an opportunity for a psychologist experienced in thetreatment of young children, adolescents and their families.
Relationship/Family Therapist: We have a growing demand for relationship/family therapy. This is an opportunity for experienced therapists to work with couples and/or families. Qualifications in both psychology and Social Work will be considered.
In addition to the above areas, we also would love to hear from you if you have other areas of interest and would like to join our growing practice.
For further information please contact Rebecca Wheeler during business hours or email your expressions of interest and CV to admin@rwapsych.com.au 029980 1400